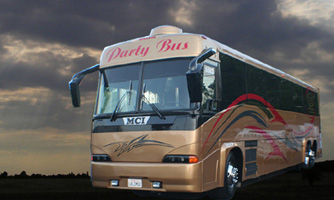 Los Angeles Limos and Los Angeles Party buses
Being a big state with cities spread around the state along the main highways and waterways, Los Angeles Limos and Los Angeles Party buses offer you the means to get around the cities with ease. What works best is the good state of the roads and the luxurious travel offered in the limos and party buses. Affordable travel can take a backseat and welcome the luxurious pampering of these huge sedans!
Reasons to take the limos
· You wish to enjoy unparalleled comfort – Traveling in a limo, whether all by yourself or with your family members, you can be sure of one thing – Space wouldn't be a constraint. Los Angeles limos will fit all and a lot. You want some eyes to turn when your car zips through the road – This is one thing Los Angeles Limos would do, unfailingly. Irrespective of how crowded the road is, some eyes are sure to turn when your Limo rolls by. Los Angeles limos can meet whatever transportation needs you may have. We are known as the top Los Angeles limousine service, whether for special occasions or just for a shuttle ride to the Los Angeles Airport. Our limousine services at the airport cater to business executives who fly to and from the city. Travel around Los Angeles comfortably and hassle-free by letting our limos or Los Angeles party buses wait for you at the airport, ready to take you to your desired destination. We promise that you wont have to wait even for just a minute for your ride to arrive; we will make sure that our Los Angeles limousine service will get there ahead of you. We also offer Orange County party bus rentals and Ventura County Party bus service.
Reasons to take Los Angeles party buses
There could be occasions that warrant arranging of Los Angeles party buses. For example, you wish to hire a party bus for a wedding or any other celebration. In such a scenario, Los Angeles party buses would provide the quickest and probably the most affordable method of taking your guests around.
Zooming around the roads on a Los Angeles Limo or the Party bus Los Angeles may just give you the most comfortable and luxurious experience traveling on Los Angeles roads. This option also does one thing – You don't even have to worry about how infested the roads are. Just sit back, listen to some nice music and probably have your glass of wine, while the Limo takes you around from one place to another.
Los Angeles Limos or Los Angeles party buses may not be for people who don't wish to spend money. These limos would cost you a bit, but in return promise you a comfortable and luxurious travel.

Freightliner-Mercedes 34 Passenger Party Bus